Yiannakis Andreou Ltd Warehouse
The company was established in 1977 by Mr. Yiannakis Andreou, who initiated the business by trading in scrap metals and tractor parts. Over time, Yiannakis Andreou Ltd expanded through acquisitions of other firms, the establishment of warehouses, exclusive collaborations with select producers, and the introduction of innovative imported products.
In today's highly competitive 21st-century market, achieving success is paramount for any organization. With a wealth of experience spanning more than five decades, our unwavering dedication to quality, service, and growth has positioned us as a leading provider of top-notch structural steel, stainless steel and galvanize products.
Yiannakis Andreou Ltd, values serve as their guiding principles in every endeavor. They are deeply committed to delivering exceptional quality, unmatched service, and continuous growth.
Yiannakis Andreou Ltd goal is to surpass customer expectations, foster loyalty, and nurture a thriving work environment. These fundamental values underscore our steadfast commitment to delivering superior steel products and forging enduring relationships with our esteemed customers.
Company Information
Number of Employees
1-50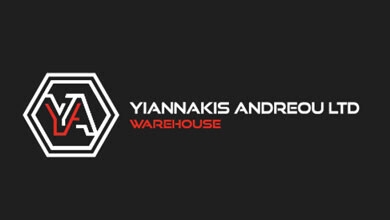 Yiannakis Andreou Ltd / Warehouse
Address & Contacts
Street Address
1 Kiouri Street , Limassol , Cyprus
P.O. Box: 3010
Contact